Bright and Vibrant Image Quality With an outstanding 15,000 lumens brightness, the Epson Laser projector delivers vivid and sharp image quality, making it perfect for large venues, auditoriums, and outdoor events. The laser light source ensures a consistent and uniform brightness level, which enhances the overall visual experience. Moreover, the projector has a high contrast ratio of up to 2,500,000:1, providing deep blacks and bright whites for an impressive image display. With this projector, you can enjoy exceptional color accuracy and clarity, creating an immersive experience for your audience.
Flexible and User-Friendly Features The Epson 15K lumens Laser projector is designed with versatility in mind. It comes with advanced features such as motorized zoom, focus, and lens shift, allowing you to easily adjust the projection size and position according to your needs. The projector also supports multi-screen projection, enabling you to display content from up to four different sources simultaneously. Additionally, it features built-in edge blending and color matching capabilities, ensuring seamless and consistent images even in complex projection setups. With its intuitive interface and user-friendly design, the Epson Laser projector is a reliable and efficient choice for any event.
Low Maintenance and Longevity Investing in the Epson 15K lumens Laser projector means you can save money and time on maintenance. Unlike traditional lamp projectors, this laser projector has a longer lifespan of up to 20,000 hours, which means you can use it for many years without worrying about frequent lamp replacements. The projector also features a dust-resistant design and a sealed optical engine, reducing the risk of dust accumulation and prolonging its life. With its energy-efficient performance and low maintenance requirements, the Epson Laser projector is a cost-effective choice for any business or organization.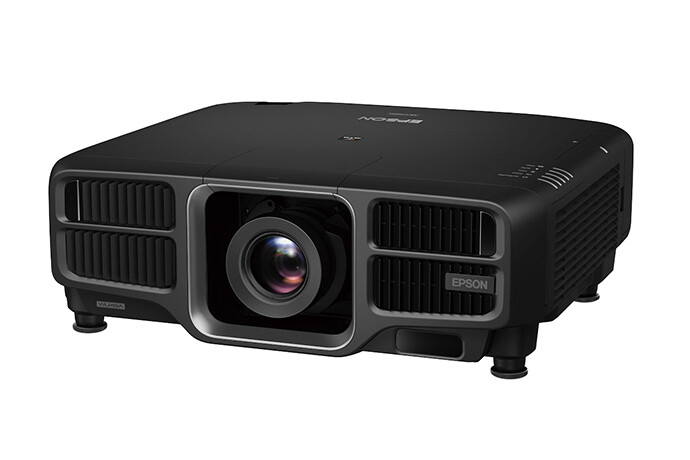 Epson 15K Lumens Laser Projector: Brighten Up Your Visuals
Epson Laser projector
15,000 lumens brightness
High contrast ratio
Motorized zoom
Multi-screen projection
Edge blending
Color matching
Long lifespan
Dust-resistant
Cost-effective
Impress Your Audience with Epson 15K Lumens Laser Projector